Mermaids
Made from copper sheet and copper wire. Each one
is unique. They have assorted hair styles.
The tails can curve left, right or straight. They
come with seashell bras & belly button jewels.
Each is beautifully torched for color and design.
Small ones come with wire arms
which can be re-positioned. There is a loop behind
the head for hanging or display.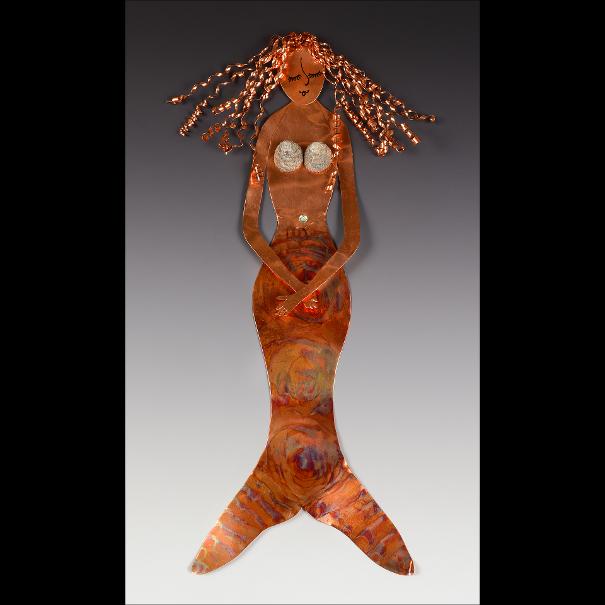 Extra Large Mermaid, she makes quite the
statement

3 - 4' tall and approximately 18 - 22" wide
$275 each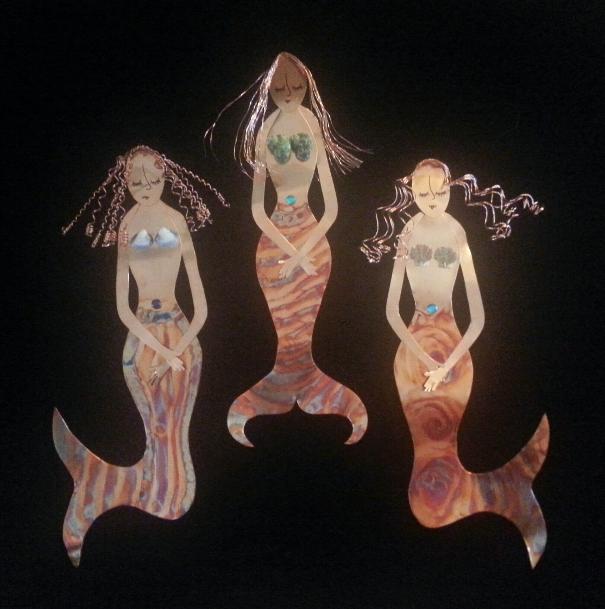 Large Mermaids measure 19" tall and 9" wide
$90 each

Small Mermaids measure 9" tall and wide
2 for $45

When ordering one of these lovely mermaids
you may request
straight or curly hair, the tail can also
be straight tilted
to the left or right. Just leave a comment
when ordering.